Currently Offering Special Founding Member Discount!
Learn More!
Carlson Gracie Green Valley
Your Journey Starts Today
Carlson Gracie Green Valley invites you to join our community-oriented Jiu Jitsu classes in Henderson, Nevada. We're more than just a place to learn grappling – we're a family rooted in helping each other grow. Martial arts equips individuals with confidence and self-defense. You'll walk away from Carlson Gracie Green Valley with your head held high thanks to your newfound abilities.
Features
While you may have many BJJ schools to choose from, we have no doubt that Carlson Gracie Green Valley is in a league of its own. At Carlson Gracie Green Valley, our students grow not only as martial artists but as people.

Family

We build bonds that go beyond Brazilian Jiu Jitsu – we take care of each other as if we were family.

Safe

Carlson Gracie Green Valley takes pride in offering safe, fun BJJ classes. We maintain the best training environment and equipment for our students.

Self-Defense

Martial arts is more than a cardiovascular workout and stress reliever, it benefits students by equipping them with self-defense skills.

Discipline

Jiu Jitsu classes will improve your perseverance, confidence, and character. You'll see your full potential and become the best version of yourself!

Teamwork

Our students love to uplift and educate one another to become better martial artists. Their camaraderie goes beyond grappling with each other.
Get to Know Carlson Gracie Green Valley: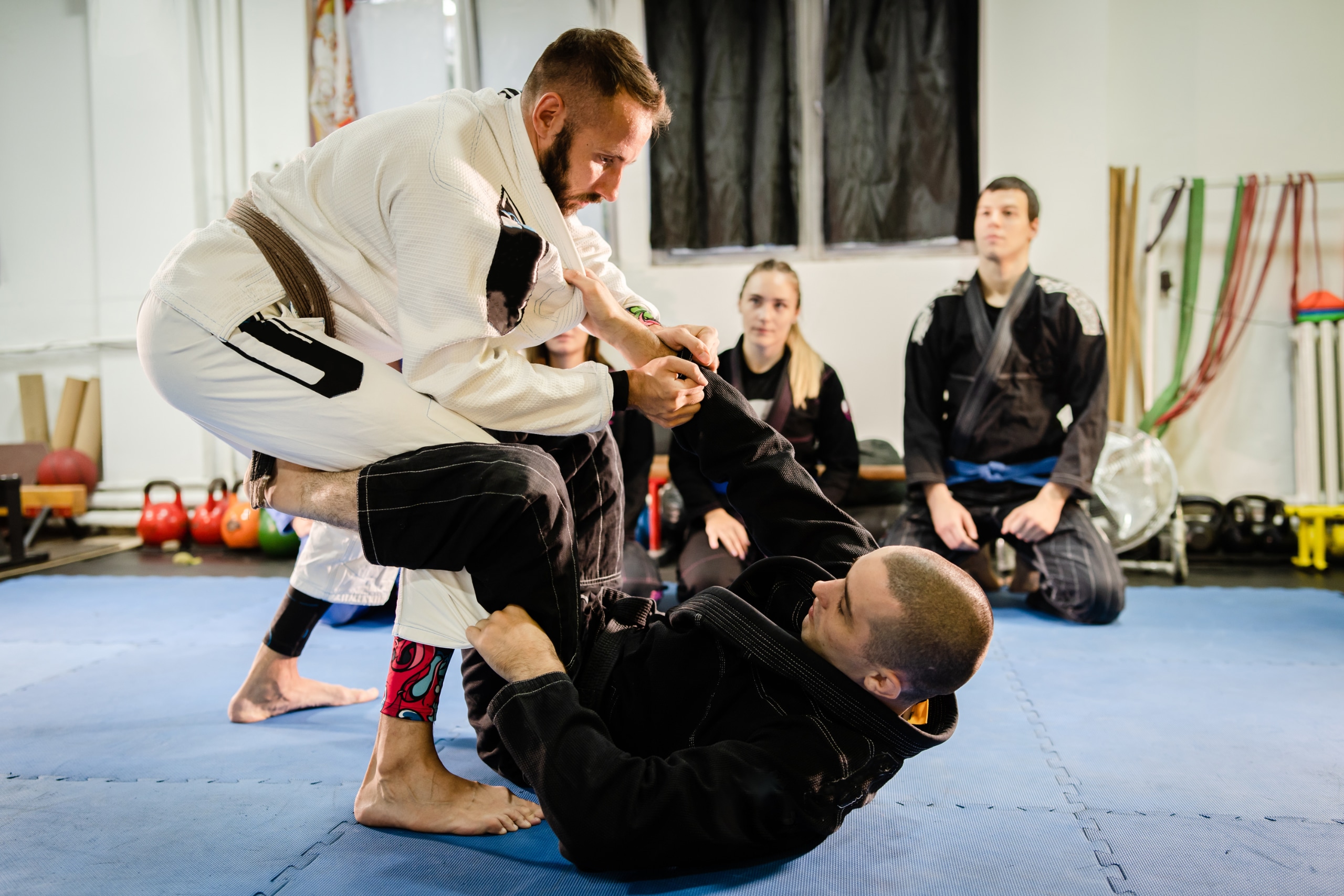 About Us:
Carlson Gracie Green Valley will build your strength and BJJ knowledge from the ground up. Starting with a strong foundation is the key to success in martial arts. We'll progress at your pace and even modify classes to emulate the feeling of a private BJJ lesson. Together we'll adapt and accommodate to achieve your goals!
Our History:
Mike Garwood opened Carlson Gracie Green Valley in February of 2021. He has taught BJJ classes for over seven years, including a previous role at the Carlson Gracie Henderson location. With his entrepreneurial spirit, opening a Jiu Jitsu academy was always the end goal. During Mike's training, his professor requested that he and his wife open a Carlson Gracie location in Green Valley, it was a no brainer. In a short time, the academy has already grown from zero to 105 students and counting. While Mike continues to live out his dream he remains most proud of the success of his students.
Carlson Gracie Green Valley
Kids Brazilian Jiu Jitsu
Brazilian Jiu Jitsu (BJJ) isn't just for adults. In fact, it's the perfect activity for kids! This form of martial arts incorporates a lot of ground grappling and is based in automatic human responses.
Carlson Gracie Green Valley
Adult Brazilian Jiu-Jitsu
When it comes to self defense, BJJ empowers a smaller individual to fight against a larger opponent. But the advantages don't stop there. BJJ helps kids gain confidence, learn discipline, focus their energy, foster respect for others, and be a part of a one-of-a-kind community full of future friends
Carlson Gracie Green Valley
Women's Brazilian Jiu-Jitsu
While women are encouraged to attend any of our classes, we wanted to create something that is specifically catered to the amazing women at Carlson Gracie Green Valley.